Make the Most of Your Summer
Queens welcomes current Queens students, students from other colleges and universities, high school students, and local adults seeking learning opportunities for personal or professional growth to join our summer session classes.
Session 1: May 17 – August 5, 2021
Session 2: May 17 – June 24, 2021
Session 3: June 28 – August 5, 2021
BEnefits of Enrollment
Keeps you on-track to graduate in four years.
Expanded selection of general education/foundation courses.
Evening courses make it possible to take classes with a full-time job or internship.
Short sessions and smaller classes.
Nursing prerequisites available.
Merit scholarships available to Queens students with a 3.5 GPA or higher and enrolled in at least six summer hours.
High school students can explore subjects not available at their high schools.
Summer 2021 Course Offerings
Search summer session sources by availability, department, term, course number and program:
Any questions? Contact us at admissions@queens.edu or 704-337-2357.
Tuition Rates
Undergraduate
The summer session tuition rate for current Queens students, visiting college students, adult professionals and high school students will be determined in fall 2021. Visit each respective webpage for additional information.
Graduate
Tuition rates for graduate students differ across programs and colleges. Refer to the graduate tuition page for specific rates and information.
SHORTER SESSIONS, SMALLER CLASSES, EVENING OR ONLINE CLASSES
Whether you're enrolled at Queens or another university, summer session allows you to gain credits toward your coursework or take prerequisite classes to prepare you for graduate or professional school.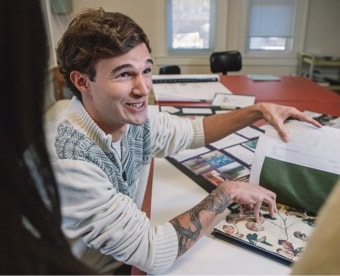 If you're an adult student looking to begin a new undergraduate degree or work toward a degree after some time away, we offer you a special incentive to start your coursework this summer.
High school juniors and seniors, you can take summer classes at Queens. It's a great opportunity to get ahead on college credits and a compelling addition to college applications.