College Affordability
Paying for college can seem confusing and complex. But it doesn't have to be.
Down
Yes, a college education is invaluable, but figuring out how to pay for it can be daunting.
By being informed and knowing which steps to take, you can be well on your way to discovering how college can be affordable. Utilize the resources found on this page to help determine your financial path.

Public vs. Private Colleges
Take a deeper look and you'll find, in many instances, a private education is as affordable as a public one.
Avoid sticker shock. Know what to look for.
Merit vs. Need-Based Aid
When you combine various financial aid and scholarships, you maximize your funding opportunities.
Maximize financial aid. Minimize worries.
Your Financial Aid Award
Once you receive your financial aid award package, there are several ways that you can fill in the gaps.
One degree. Many ways to pay.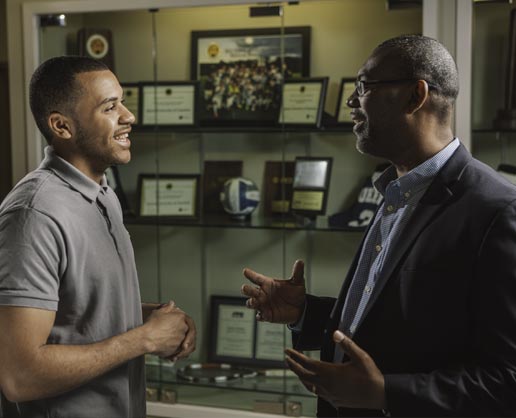 How the FAFSA Works
While it may seem overwhelming, the FAFSA is as simple as following prompts and answering a few questions.
Complete the FAFSA ASAP.
College Affordability Blog
Our student financial services team wants to help you better understand the financial aid process and the ins and outs of paying for college. Check out some of their best advice and tips in the College Affordability Blog.
Automatically receive each new blog post we add to the College Affordability Blog directly in your email inbox.