DICE Support Programs & Events
DICE Support Programs & Events
DICE provides support to diverse individuals, clubs and organizations including but not limited to those that represent human identities and qualities such as race, age, gender, religion, sexual orientation, heritage, national origin, socioeconomic class, language and ability.
L.E.A.D.
The Learn, Empower, Act, Diversify program is a peer mentoring program for first generation, Pell-eligible, and students of color. First year students apply to the program as mentees and graduate to be mentors by their second year. The program is designed for one-on-one mentoring and also incorporates group social, educational, and service activities.
iBelong Male Mentoring Program
This program will offer support strategies to improve outcomes for young men of color by increasing purpose, brotherhood, social capital, and community service.  Our primary focus areas include academic success, career readiness, and increased social capital.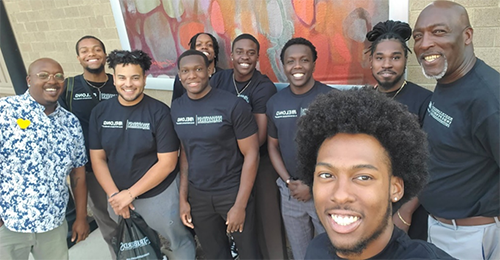 Key Events
DICE hosts multiple events throughout the year.
Multicultural Graduation
Lavender Graduation
First Gen Graduation
Friendsgiving