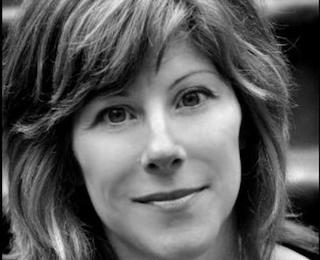 Instructor,
Master of Fine Arts in Creative Writing
Biography
Elissa Schappell is the author of two books of fiction: Blueprints for Building Better Girls (Simon & Schuster, 2011), which was chosen as a "Best Book" of the year by The San Francisco Chronicle, The Boston Globe, The Wall Street Journal, Newsweek/The Daily Beast and O Magazine, and Use Me, a runner-up for the PEN/Hemingway Award, A Borders "Original Voices" fiction selection, a New York Times "Notable Book" and a Los Angeles Times "Best Book of the Year." She is also the editor of two essay anthologies: Money Changes Everything (Doubleday), and The Friend Who Got Away (Doubleday).
Her fiction and nonfiction has appeared in One Story, McSweeney's, BOMB, Interview, Witness, Nerve, The Literarian, Anderpol, Literal Latte, Small Spiral Notebook, Swink, Fat as well as the anthologies Indelible in the Hippocampus, Lit Riffs and the KGB Bar Reader, Stories from the Kitchen, Everyman's Library Pocket Classics, The Paris Review, The New York Times Book Review, The New York Times, The Los Angeles Times, BookForum, GQ, British GQ, SPIN, Tin House, The London Times, The Daily Telegraph, Salon, Nerve, Elle, Vogue, Harper's Bazaar, Mademoiselle, and Real Simple.
She has taught at NYU, Texas State, and she is currently on the faculty at Columbia University.
Schappell teaches Fiction in our low-residency Master of Fine Arts in Creative Writing program.