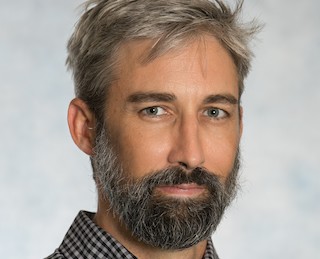 Associate Professor and Chair,
Philosophy & Religion Department
Biography
Dr. Eric Mullis specializes in Pragmatist Philosophy, Chinese Philosophy, and the Philosophy of Art, and has published essays in journals such as "The Journal of Speculative Philosophy," "Dao: A Journal of Comparative Philosophy," and "The Journal of Aesthetics and Art Criticism." Mullis is also a dance choreographer who draws on philosophy while researching and making work.
In 2019, he published the book "Pragmatist Philosophy and Dance: Interdisciplinary Dance Research in the American South" and, in 2021, received a Fulbright Scholarship to teach and research contemporary theatrical performance which uses cutting-edge technologies in Taipei, Taiwan. At Queens, he teaches courses in Chinese Philosophy, Environmental Philosophy, Ethics, and the Philosophy of Embodiment.
Education
MFA, Dance, University of Wisconsin.
Ph.D., Philosophy, University of South Carolina
B.A., Philosophy, Winthrop University