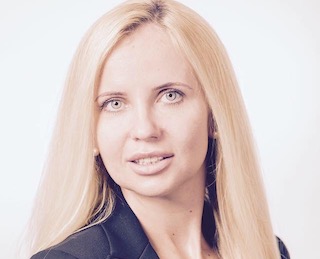 Assistant Professor,
McColl School of Business
Biography
Dr. Katerina Ivanov joined Queens University of Charlotte as Assistant Professor of Finance and Economics in fall 2019. She teaches a variety of undergraduate and graduate-level courses, including Financial Derivatives, International Finance, Macroeconomics, Financial Policy, Financial Markets and Institutions, Futures and Options, Managing in a Global Context.
Most recently she has taught at the Belk School of Business, UNC-Charlotte, and Pfeiffer University in addition to bringing international business experience as a financial analyst with Japan Tobacco International Company, Moscow. Her main research focus includes, broadly speaking, two areas of expertise. The first one relates to risk management and financial institutions, financial crisis and systemic risk, while the second one focuses on the area of health finance, in particular implication of government regulations on hospital performance.
She has an extensive work involving the application of mathematical-based and statistical models to the business sector. Along with publications in peer-reviewed journals and as book chapters, she presented her works in Federal Reserve Bank of Richmond as well as at a variety of conferences, including American Public Health Association Annual Meetings 2019 and 2017, Midwest Finance Association Annual Meetings 2014 and 2015, Eastern Finance Association Annual Meetings 2014, 2015 and 2016, Financial Management Association Annual Meeting 2014 and European Financial Management Association Annual Meeting 2016 in Basel, Switzerland.
Education
Ph.D. in Finance, University of North Carolina, Charlotte
M.S. in Mathematical Finance, University of North Carolina, Charlotte
M.S, B.S. in Financial Management, State Power Engineering University