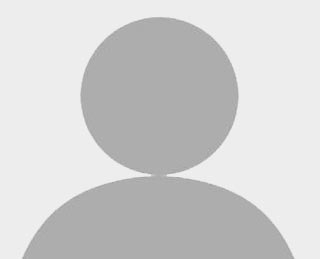 Professor,
Psychology Department
Biography
Dr. Melinda Harper graduated with distinction in psychology from the University of North Carolina at Chapel Hill. Upon graduation, she was accepted to the University of Tennessee to pursue her Ph.D .in clinical psychology.
During her doctoral training, she participated in a number of clinical and research projects, including the Study of Tennessee Adolescent Romantic Relationships project. She completed her clinical internship at Yale University School of Medicine, where she worked for the Adolescent Inpatient/Outpatient Program and for the Dual Diagnosis Partial Hospitalization Program. She also received a post-doctoral fellowship with Yale University Health Services, providing individual, couples and group therapy and assessment to the academic community at Yale University.
At Queens, Dr. Harper serves as an professor of psychology. She currently teaches courses on General Psychology, Group Dynamics, and Practicum in Leadership Skills. She is also actively involved in research and application of those findings to improve young adult adjustment. Specifically, her current research endeavors include understanding the variables that contribute to a successful transition from high school to college for high school seniors and college freshmen.
She is the codirector of the Transition to University program at Queens University of Charlotte. This seminar program teaches both rising and current college freshmen a variety of skills necessary to facilitate their adjustment to university life. Her work on this important developmental transition in young adult life has been recognized and financially supported by a Title III Grant awarded by the U.S. Department of Education to Queens University of Charlotte.
Dr. Harper has published numerous research papers in journals, including Teaching of Psychology, Journal of Women's Health Physical Therapy, The Journal of Social and Personal Relationships and The Journal of Youth and Adolescence. She has contributed articles and interviews to the Charlotte Observer, Charlotte Parent Magazine, Charlotte Magazine, and WCNC Channel 6.
Dr. Harper is also a current partner and licensed clinical psychologist with Charlotte Psychotherapy and Consultation Group. She provides psychological services, including individual, couples, group and family psychotherapy to adolescents and adults. In addition to psychotherapy, she offers comprehensive psychological evaluations, assessing a variety of issues, including educational assessment of learning disabilities and diagnostic testing.
She actively supports a number of local charities dedicated to serving the Charlotte community, including the Mental Health Association of the Central Carolinas and the YMCA Charlotte.
Education
Ph.D., Clinical Psychology, University of Tennessee
B.A., University of North Carolina, Chapel Hill