Giving Tuesday Donor Highlight
Giving Tuesday Donor Highlight
On November 29, Queens alumni, friends and community members will come together for Giving Tuesday, a global initiative that encourages people to donate their time and money to charitable causes on the Tuesday after Thanksgiving. In celebration of this special day, Queens celebrates our students and alumni who live by the motto, "Not to be served, but to serve."
2022
The Parkinson's Foundation is near and dear to Jenny Boone '87. Her mother was diagnosed with the progressive disorder that affects the nervous system and the parts of the body controlled by the nerves in 2011. After years of struggle, Boone's mother passed away in 2020. Two months later, her father, the primary caregiver, died of what Boone believes was a broken heart. "They were married for 62 years, deeply in love and devoted to each other until the end," said Boone.
While her mom was still alive, Boone was instrumental in raising money for a couple of the Parkinson's Foundation Moving Day events. As they were building out the Carolinas Chapter of the newly formed board in March 2021, the Foundation reached out to Boone and asked if she would serve. "The timing was perfect as I was still deeply grieving and needed to give back to the Parkinson's community…in a BIG way," she said.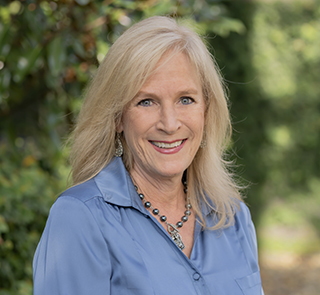 Today, Boone serves on the subcommittee of Fund Development for the Parkinson's Foundation of the Carolinas Chapter where they provide information on care and support, how to live with the disease, fund research, and extend grants to exercise groups. "I am constantly blown away with the amount of resources the Parkinson's Foundation provides," says Boone.
Boone credits her philanthropic mindset to her time spent at Queens. She became deeply rooted in the University's motto from the first day she stepped foot on campus. "The professors and administration gave all of us an incredible foundation to pursue things important to us and encouraged us to go out into the world to do great things for others…to serve."
After college, Boone parlayed the confidence she gained at Queens into a successful sales career where she is not afraid to "ask for the business," especially for causes she deeply believes in. "My classmates will tell you that when I get behind a cause, there is nothing stopping me."
Dedicated to a life of service, Boone has also been a volunteer for Habitat for Humanity, the Avon Walk for Breast Cancer, and the Battered Women's Shelter. She acknowledges that volunteering at the Parkinson's Foundation has been an impactful life experience. "It has been and continues to be one of the joys of my life. I'm representing the Foundation to provide help and knowledge. I think Mom and Dad had a lot to do with that too," she said.