The Learning Society
Since 1988, the Learning Society has brought leading thinkers and doers to the doorsteps of Queens University of Charlotte. Queens students and the Charlotte community have benefitted from the knowledge and experiences of renowned authors, journalists, physicians, scientists, artists, economists, politicians, government officials, scholars, historians, entrepreneurs, business executives, environmentalists and social activists.
Learn more about the history and what the Learning Society offers members, the community, and students.
2023-2024 Lecture Schedule
Unlocking the Secrets of Happiness with Dan Buettner – National Geographic Writer, Renowned Explorer & Author of "Blue Zones"
February 27, 2024
7:00 p.m.
The Sarah Belk Gambrell Center for the Arts and Civic Engagement
(2319 Wellesley Avenue, Charlotte, NC)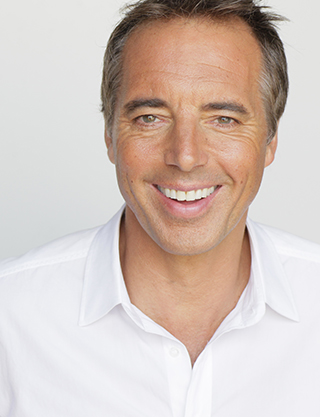 Science shows that where we live – not education, marital status or wealth – is the biggest, controllable factor that determines our happiness. So where should we live? A tropical island? Paris? Las Vegas? It's not where you think.
Dan Buettner is an explorer, National Geographic Fellow, award-winning journalist and producer, and New York Times bestselling author. He discovered the five places in the world – dubbed blue zones hotspots – where people live the longest, healthiest lives. Working with Gallup, the World Values Survey and the World Data Base on Happiness, Dan Buettner and his team found the three pockets around the world where people report the highest level of well-being – or happiness – and then researched each of these hotspots and distilled down the common denominators in each place. What can governments do to maximize the well-being of their citizens? And more importantly, what can we do as individuals to stack the deck in our favor to maximize happiness?
An Evening with Isabel Wilkerson
October 26, 2023
7:00 p.m.
SOLD OUT
The Sarah Belk Gambrell Center for the Arts and Civic Engagement
(2319 Wellesley Avenue, Charlotte, NC)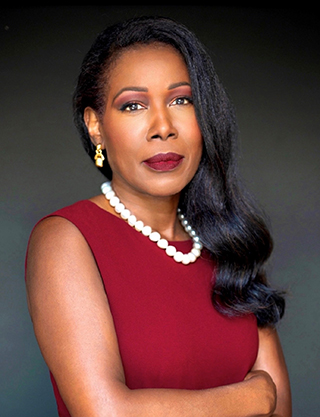 Isabel Wilkerson has become a leading figure in narrative nonfiction, an interpreter of the human condition, and an impassioned voice for demonstrating how history can help us understand ourselves, our country, and our current era of upheaval. Her debut work, The Warmth of Other Suns, won the National Book Critics Circle Award, the Heartland Prize for Nonfiction, the Anisfield-Wolf Award for Nonfiction, the Lynton History Prize from Harvard and Columbia universities, and the Stephen Ambrose Oral History Prize and was shortlisted for both the Pen-Galbraith Literary Award and the Dayton Literary Peace Prize.
Wilkerson's latest book, Caste: The Origins of our Discontents, published in August 2020 to critical acclaim, with Dwight Garner of The New York Times calling it "an instant American classic" and Oprah choosing it for her monthly book club pick. Picked as one of Time's 2020 must-read books, the book examines the unspoken caste system that has shaped America and shows how a hierarchy of social divisions still defines our lives today. Wilkerson brings the past's complexities to vivid life through her passionate research and her profound gift for connecting with audiences of all backgrounds. Beyond race and class lies a powerful caste system that influences people's lives, behavior, and the nation's fate.
In this powerful talk that forces audiences to reimagine America's past and present, Wilkerson spotlights the insidious undertow of caste and the effects of this hierarchy on our culture, politics, and everyday lives. Join us as Wilkerson explores the invisible scaffolding in America and offers a transformative new framework through which to understand identity and injustice.
Plan Your Visit
For event information, including purchasing tickets and parking, please visit our Event Information webpage.
Membership
Membership is open to anyone interested and is offered on a yearly/seasonal basis. For information about becoming a member, please visit our Membership webpage.
Join the Learning Society
Your annual Learning Society membership gives you access to the leading minds of our times, while funding unique learning experiences for our Queens students.
Contact Us
Rebecca Tanner, Director of the Learning Society
tannerr@queens.edu
Carolyn Stone, Membership & Events Coordinator
stonec@queens.edu