Senior Leadership Team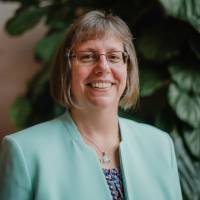 Sarah Fatherly, Ph.D.
Provost and Vice President for Academic Affairs
fatherlys@queens.edu
704-337-2568
Sarah Fatherly is the chief academic officer for Queens University of Charlotte, overseeing all academic programs and services. Having served in that role since 2017, Dr. Fatherly has almost two decades of experience in academic administration. She joined the Queens community in 2012 as associate provost and dean of university programs providing a renewed focus to student success and retention including the revitalization of the university's signature student experiences notably general education, career readiness, and global education. She co-authored and directed a successful $2.2 million grant proposal to the U.S. Department of Education's Title III Strengthening Institutions program in support of these student success efforts. In addition to scholarship in her academic fields of study, Fatherly has published and presented widely on scaling high-impact practices, equity-minded curriculum innovation, faculty development practices, and campus partnerships for student success. She earned a B.A. from Gustavus Adolphus College, an M.A., and a Ph.D. in United States History from the University of Wisconsin-Madison with a specialization in early American and women's history.
Maria del Carmen Flores
Vice President of Student Engagement and Dean of Students
floresm@queens.edu
704-337-2226
María del Carmen Flores is the vice president of student engagement and dean of students at Queens University of Charlotte. Flores, who joined Queens in 2019, maximizes the Queens' student experience and oversees the student and campus programming teams. She has achieved national recognition throughout her 23-year career for her student engagement programs and strong diversity, equity and inclusion initiatives. Flores' career began as a graduate assistant at the University of Iowa, and continued as she took on leadership positions at DePauw University, Franklin & Marshall College and at Princeton University where she had a 13-year tenure. Prior to joining Queens, Flores worked at Colgate University where she led the cultural center, LGBTQ+ initiatives, fraternity and sorority life, the center for leadership and student involvement, the chaplain's office and the wellness institute. Flores graduated with distinction from Iowa State University where she earned a bachelor of arts in Spanish and education. She earned a juris doctorate at the University of Iowa College of Law.
Richard M. Majerus
Vice President for Strategy and Planning
Richard Majerus, the vice president for planning and strategy at Queens University of Charlotte, leverages data, technology, partnerships and human capital to enhance the university's revenue and efficiency. Majerus joined Queens in 2019 and leads the institutional research and human resource teams. His decade of higher education experience has ranged from serving as principal of a data science and strategy startup to assistant dean of admissions and assistant vice president of donor relations and advancement strategy. Majerus is a nationally recognized higher education data science and technology expert. He served as chair of OverDRIVE, the Association of Professional Researchers for Advancement's data science conference and DRIVE, the Council for Advancement and Support of Education's data science conference planning committee. A summa cum laude and Phi Beta Kappa graduate of Carleton College, Majerus earned his master's in sociology from the University of Notre Dame.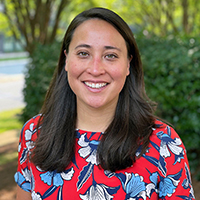 Adrienne Amador Oddi
Vice President of Strategic Enrollment and Communications
Adrienne Amador Oddi is a nationally recognized expert in college access and enrollment who leads Queens' admissions and marketing efforts as vice president of strategic enrollment and communications. Oddi was most recently the dean of admission and financial aid at Trinity College in Hartford, Connecticut, previously holding admissions roles at Berry College in Mount Berry, Georgia; the University of Rochester in Rochester, New York; and Kenyon College in Gambier, Ohio. She has more than 12 years of higher education experience in enrollment management and financial aid, as well as diversity advocacy and university brand development. At Queens, Oddi leads teams responsible for undergraduate admissions, financial aid, creative services, digital media, communication, and marketing. Her previous experience also includes co-chairing an Inclusive Practices Committee for the New England Association for College Admission Counseling and serving as a presenter and keynote speaker for several regional and national associations including the Southern Association for College Admission Counseling, the College Board Forum and the National Association for College Admission Counseling, among others. Raised in Woodstock, Georgia, Oddi earned an M.A. in Educational Policy and Leadership with a focus on Quantitative Research, Evaluation, and Measurement from The Ohio State University and a B.A. in Mathematics and a concentration in the Integrated Program in Humane Studies from Kenyon College.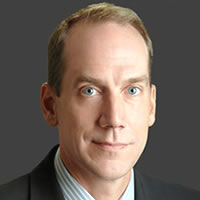 Matt Packey
Chief Financial Officer and Vice President for Administration
Matt joined Queens as chief financial officer and vice president for administration in June 2010 and later served as Special Counsel to the President and Associate VP for Sustainability and Institutional Planning before returning to the CFO role where he has responsibility for the financial affairs of the university, campus services, dining services, campus safety, emergency response, capital planning, risk management and the campus bookstore. His past experience includes seven years with a "Big 4" accounting firm and fourteen years with public and private companies in various financial leadership roles including controller, VP of financial reporting, chief accounting officer and chief financial officer. Matt is a CPA and is an honors graduate from the University of Akron, holding a B.S. in Accounting degree. He is an active volunteer with Trips for Kids Charlotte, serves on their Board and is the Finance Committee Chair for the organization.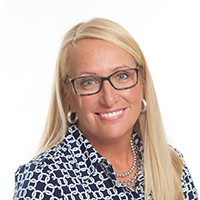 Lori Ann Summers
Vice President of University Advancement
An experienced leader with more than two decades in higher education fundraising, Summers joins the leadership team as our new vice president of advancement. She comes to Queens from Newberry College in South Carolina, with previous leadership roles at the University of Sorth Carolina, Auburn University, and Colorado College. Summers earned a bachelor's degree in political science and a master's degree in education from the University of South Carolina. She's expected to earn her Ed.D. in Higher Education Leadership later this year.
Cherie Swarthout
Director of Athletics
swarthoutc@queens.edu
704-688-2809
After serving in a variety of capacities for more than ten years within Queens' Athletic Department, Cherie Swarthout was promoted to director of athletics in May of 2016. In her current role, she leads a team of coaches, sports performance professionals, and administrators who are responsible for the 30 NCAA DI teams fielded by the Royals. Sports information, community partnerships, and the management of all athletic facilities also fall under Swarthout's oversight. She has been engaged in community leadership roles throughout her tenure at Queens, including board positions with the Charlotte Business Guild, Michigan State Alumni National Board, Girls On The Run, and Myers Park Baptist Through The Week School. Currently she serves as a deacon at Myers Park Baptist Church. Swarthout holds a bachelor's degree in physical education and health from Michigan State University where she was a stand-out basketball player. She has two master degrees, one from Illinois State University in sports psychology and athletic administration; and a second from Queens in organizational development. Additionally, Swarthout holds an executive coaching certificate from Queens. Swarthout has two daughters, Mattison and Zuri.