University Programs
Queens University of Charlotte offers a wide range of events to keep you connected to the Charlotte community and engaged with the university's mission of service. Attendees are provided with the opportunity to expand their education while networking with both local and national thought leaders at these events.
Attend
Since 1986, Queens has honored the achievements of exceptional businesswomen through the Charlotte BusinessWoman of the Year award. This annual luncheon reaches 275 of the area's top business & thought leaders and sells out every year.
Charlotte BusinessWoman of the Year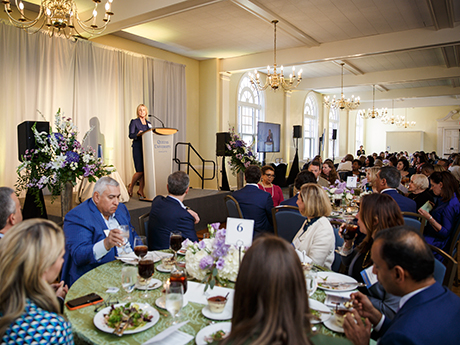 This single-day conference offers a comprehensive educational program for estate planning professionals. Nationally recognized experts provide recent federal & state law updates and cover topics in the fields of estate, tax, accounting, insurance, financial and charitable planning. Estate Planners Day is the longest continually running public event in Queens' history, celebrating over 45 years.
Estate Planners Day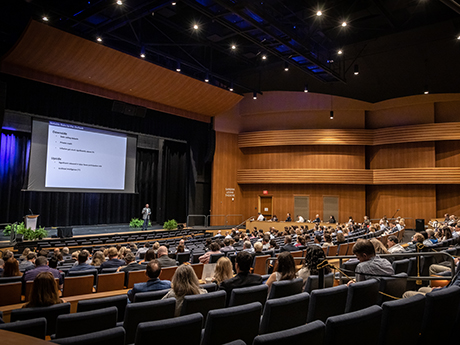 This single-day summit is for professionals seeking to effectively lead business change in the face of today's complex challenges and focuses on key emerging trends relevant to a variety of industries, organizations and leaders.
HR Leadership Summit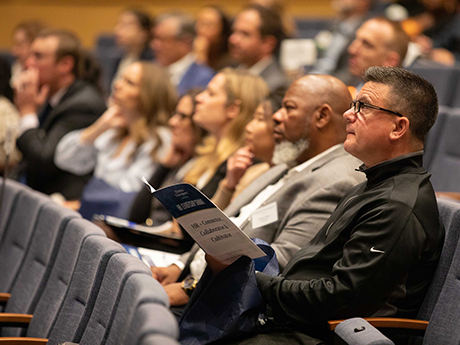 A unique, immersive conference that brings 20 interesting and diverse high-potential women leaders together with faculty members from the Queens McColl School of Business. Every detail of the three-day conference is planned to create one powerful experience of self-discovery, building a close & supportive network and facilitating important dialogue on leadership.
TWIST Conference for Women in Leadership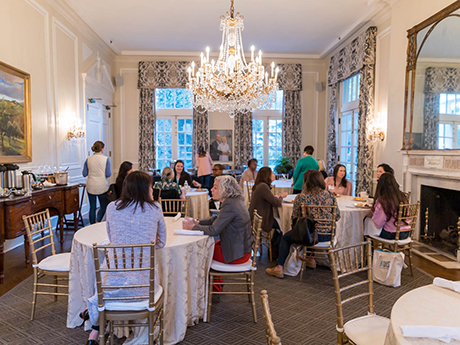 Continuing Education
Certificate in Holocaust Pedagogy
The Stan Greenspon Center's Holocaust Pedagogy Certification program (CHP) provides intensive training on methods and strategies for teaching about the Holocaust across subjects and grades in 6-12 settings. Through the skills of historical examination and interpretation, this program prompts participants to ask questions and think critically about why the Holocaust happened, what it means for learners today and how we can engage others in our schools and communities to do the same.
Certified Financial Planner
Whether you've already been working in finance or you've decided to make a career change, becoming a Certified Financial Planner is a must for making the most out of your financial planning career. By becoming certified, you will gain instant credibility with clients, enhanced career and professional opportunities and increased earning potential.
Senior Scholars
Senior Scholars at Queens provides educational programming for local seniors (adults aged 50 and up) who desire intellectual stimulation without the commitment to long-term enrollment. The group has more than 700 members, many of whom attend weekly lectures held at Providence United Methodist Church during the school year. For just $25 annually, Senior Scholars have access to lectures on topics such as art, history, science, and health. Members may also participate in outings (at a nominal cost) to area museums and other cultural and educational resources, with additional opportunities to socialize with peers.
Talent & Organization Development Mini-Conference
An annual mini-conference for all professionals interested in exploring workplace topics related to talent development and organizational change.
For information about upcoming events, please visit the event webpage or contact Jennifer DeKnight (deknightj@queens.edu, 704-337-2248).