This is Queens
Queens University of Charlotte
Royals Rise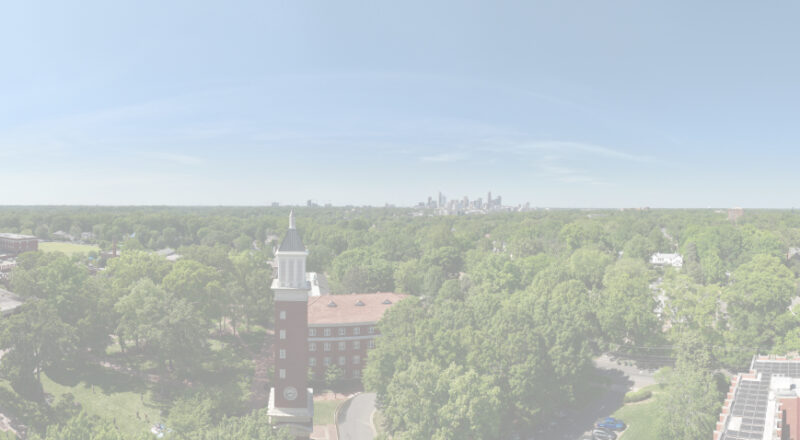 Our Past
Blazing trails since 1857.
That's the year we were first founded as a higher education institution for women. Before we were Queens University of Charlotte, we were the Charlotte Female Institute. As you'll notice, a lot has changed since then. We're co-ed. We have flexible master's programs (in-person and online). We moved (about 3 miles from our original location) to the lovely neighborhood of Myers Park. Our community has grown bigger and bolder with each new development.
Get the Full Story
Our Present
Royals are rising to every occasion.
Despite all that's changed, one thing has stayed the same—Royals' ability to meet the needs of the moment. Whenever and however we are called upon, we live by our motto. An ethos that inspires us not to be served, but to serve. Wherever a student is looking for an answer, we see a need to close the digital divide in our community or bring better healthcare to the Carolinas—Royals Rise.
News
Our Future
Hint: it's our students.
Just like our motto declares, we're on a mission to serve our community. There's no better way to contribute than to have a hand in cultivating the next generation of leaders in every industry.
To prepare graduates for a successful future, we focus on infusing real-world experiences like civic engagement and study abroad into their education. It's easy to do with Charlotte—a city on the rise—as our backdrop. As much experience as our students get from the city, they'll give back to it and its job market tenfold.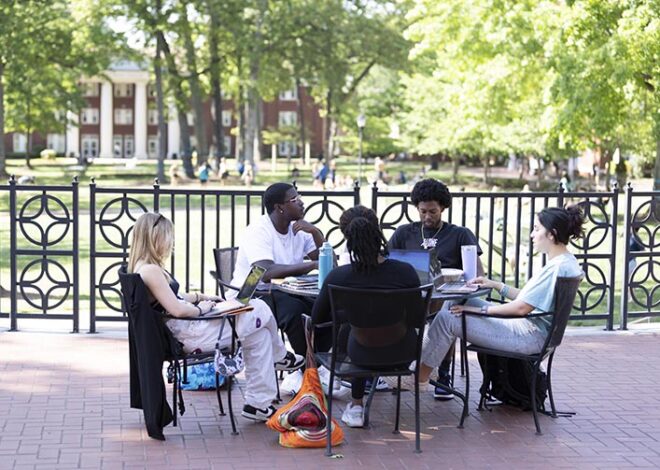 Our mission, vision, values are how we talk about the big things that matter the most to us here.
It should come as no surprise they all have to do with you.
Mission, Vision, Values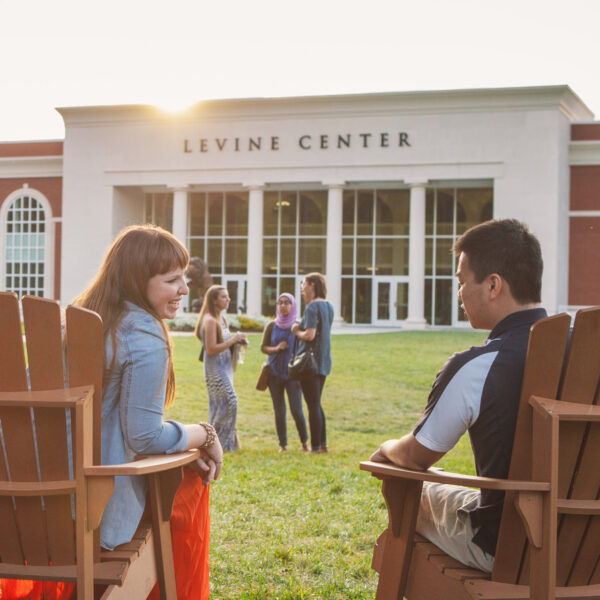 Accreditation
Queens University of Charlotte is accredited by the Southern Association of Colleges and Schools Commission on Colleges (SACSCOC) to award bachelors and master's degrees. Queens University of Charlotte also may offer credentials such as certificates and diplomas at approved degree levels.
Learn More
Fast Facts
TLDR; Queens edition.
We get it, you're busy. So we'll get right to it. Here's some stuff you need to know:
Fast Facts
42 states | 44 countries
Our students come from all over the world
#9
According to the 2022-23 U.S. News & World Report: Regional Universities South
170+
The number of global programs you can choose from. AKA, you can go almost anywhere
200+
That's the number of fortune 500 companies in Charlotte
41 majors | 59 minors
Which means you never have to sacrifice any of your interests
24
We've got that many NCAA athletic teams