Charlotte
The Queen City
In the beginning, Charlotte was a trading post along a Native American trading route. It has evolved into the 15th fastest growing city in the United States and the country's second-largest banking center. With all of its growth, it still hasn't lost its southern charm or roots. It was named after Queen Charlotte of Mecklenburg-Strelitz, who had become the queen consort of Great Britain and Ireland in 1761. That's where we got Charlotte's nickname, the "Queen City."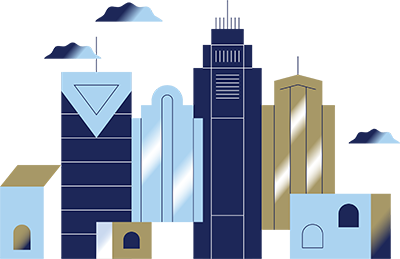 Neighborhoods
In Charlotte, there are more than 200 official neighborhoods, so there is basically one neighborhood every mile and a half! Each neighborhood has its own flare and characteristics that make it unique. You'll have fun discovering them all!
Myers Park
Queens is nestled in the historic neighborhood of Myers Park. It's nothing short of picturesque with its winding walkways, 100-year-old trees, and hedges so straight, there's speculation they've been cut by Edward Scissorhands himself. The scenery alone makes it a beautiful neighborhood to stroll through, but it doesn't hurt that boutiques, restaurants, and multimillion-dollar homes are the only things that litter the streets. With its close proximity to campus, it's only a matter of time before you'll find yourself exploring the safe and spacious sidewalks of Myers Park.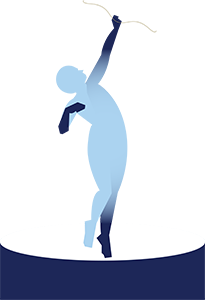 101 Fun Things To Do
We could go on and on about all the fun things there are to do in Charlotte!
Getting Around
You've got sights to see and memories to make—here are the best and easiest ways to get around Charlotte.
The LYNX Light Rail – Runs north to south through the center of Uptown. Perfect for commuting to your part-time job, internship, or exploring the neighborhood.
Lime Scooters & Bikes – Affordable electric scooter and bike rentals around the city. $1 to start the scooter and 15 cents per minute. Leave your scooter in a designated parking spot to end your trip.
Uber & Lyft – What major city doesn't have this mode of transportation!?
Outdoor Activities
According to the American Psychological Association, spending time in nature improves your mood, mental health, and emotional well-being. That's why Queens' central location near lush bike paths, greenways, and parks is essential (especially during finals season).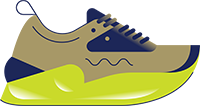 Sports
Not every school has several professional sports franchises minutes away. And nothing brings people together like screaming in a stadium, hot dog in hand. Connect with your city, friends, and network over the crack of a baseball bat, a touchdown, or a goal. Charlotte is home to the: Charlotte Hornets (NBA), Carolina Panthers (NFL), Charlotte Football Club, Charlotte Knights (MiLB), Charlotte Checkers (American Hockey League), NASCAR, and the PGA Tour's Wells Fargo Championship.