Each year, the Gambrell Center presents visiting world-class artists in our Spotlight Series that complement the 40+ arts and cultural events produced by Queens University academic programs. Join us this season!
Arts at Queens
Sunday, October 15, 2023
VOCES8
The 2023 Grammy-nominated British ensemble VOCES8 is one of the leading vocal ensembles in the world. "The singing of VOCES8 is impeccable in its quality of tone and balance. They bring a new dimension to the word 'ensemble' with meticulous timing and tuning." says Gramophone Magazine. With repertoire that ranges from the Renaissance to jazz to pop, their versatile and diverse musical performances combined with a strong education ethos has compelled legendary artists like Eric Whitacre and Paul Simon to partner with them on their most recent albums. This concert is part of their two-day residency at Queens.
This event is sponsored by the Charlotte Concerts Legacy Fund and WDAV.
$15-55
Buy Tickets
Video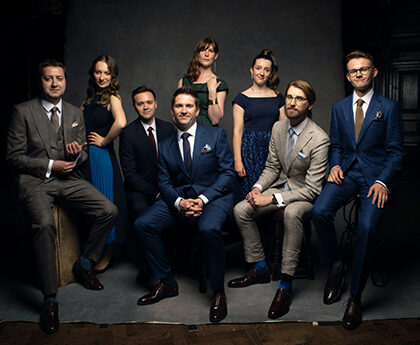 Thursday, February 15, 2024
Terrance Simien & the Zydeco Experience
Terrance Simien and his bandmates create a spicy, authentic blend of New Orleans flavored-world-funk-reggae-blues-American Zydeco roots music that beckons you to your feet and into the groove. A two-time GRAMMY-award-winning artist, Simien's legendary live performances incorporate spoons on washboards, complex vocal harmonies and a diverse repertoire that feel more like a party than a show. This high-flying Mardi Gras experience is part of their two-day residency at Queens.
$20-45
Buy Tickets
Video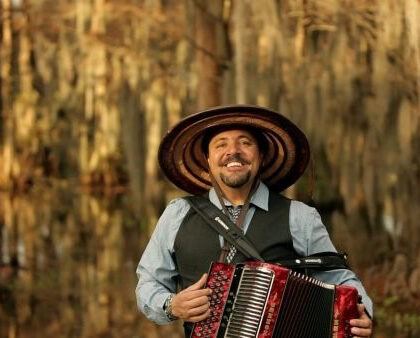 Saturday, March 23, 2024
Natalie MacMaster & Donnell Leahy
Award-winning fiddle virtuosos Natalie MacMaster and Donnell Leahy celebrate all things Celtic in an unforgettable evening of music, dance, and storytelling for all ages. MacMaster is an Order of Canada recipient with 11 albums that have won two JUNO Awards, 11 East Coast Music Awards and a Grammy nomination. Leahy is the former music leader of the internationally acclaimed family group Leahy and is widely recognized as one of the best fiddlers in the world renowned for his high-energy playing style. Both born into musical families, MacMaster and Leahy share the stage with their talented children showing these Cape Breton traditions run deep.
$20-55
Buy Tickets
Video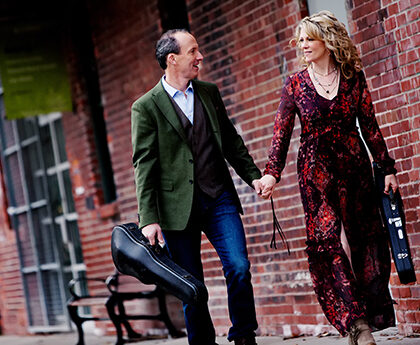 Saturday, April 6, 2024
Rosanne Cash
One of the country's pre-eminent singer-songwriters, Rosanne Cash has released 15 albums that have earned 4 Grammys. Cash is also an author of four books including the best-selling memoir Composed, which the Chicago Tribune called "one of the best accounts of an American life you'll likely ever read." In addition to touring, Cash has partnered in programming with Carnegie Hall, Lincoln Center, the Minnesota Orchestra, and won the 2014 Smithsonian Ingenuity Award in the Performing Arts. She is one of only a handful of women to be elected to the Nashville Songwriters Hall of Fame.
$50-75
Buy Tickets
Video