Transfer Student Finds Unmatched Opportunities at Queens 
Nov 03, 2023
By Queens University Communications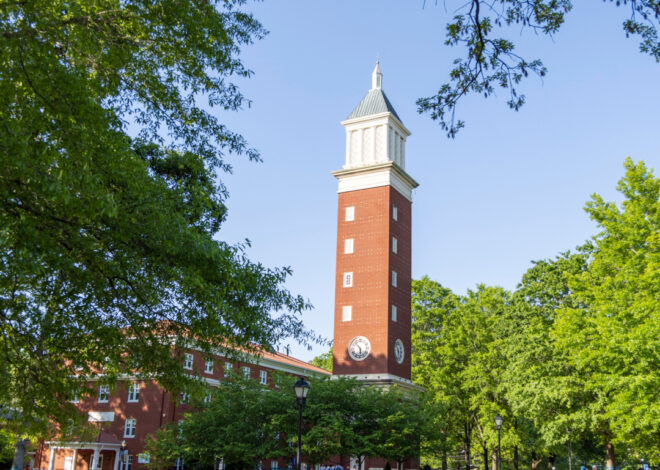 Jennifer Colindres Miranda '24 always knew she wanted to be a Royal. Thanks to a Presidential Scholarship from Central Piedmont Community College (CPCC) and a scholarship she received as part of the Charlotte Talent Initiative (CTI), Colindres Miranda was able to transfer to Queens and is set to graduate in the spring.
Before she was born, her mom immigrated to the United States from Mexico and her dad from El Salvador. As a first-generation college student, Colindres Miranda navigated the college process with patience and wisdom.
"Queens was always my dream school," she said. "As a kid, I knew it was where I wanted to go, but I was unable to attend after high school because of financial reasons. Instead, I decided to earn my associate degree from Central Piedmont Community College."
One of Colindres Miranda's mentors told her about the CPCC Presidential Scholarship, a full tuition scholarship given to one CPCC student each year. She knew the scholarship could serve as a catalyst toward her dream of becoming a Royal.
"From my very first day at CPCC, I had my eyes set on that scholarship," Colindres Miranda explained. "I worked to do everything I could to turn myself into a competitive applicant by taking on leadership opportunities and getting involved."
Shortly after being selected as the recipient, Colindres Miranda was invited to join the inaugural Lowe's cohort of the Charlotte Talent Initiative. Thanks to the scholarship offer she received as a member of the Lowe's cohort, Colindres Miranda was able to live on campus with minimal expenses.
With aspirations of becoming a mental health therapist and Christian counselor, Queens offered Colindres Miranda the perfect path to blend both professions. Colindres Miranda chose to major in psychology and minor in interfaith studies.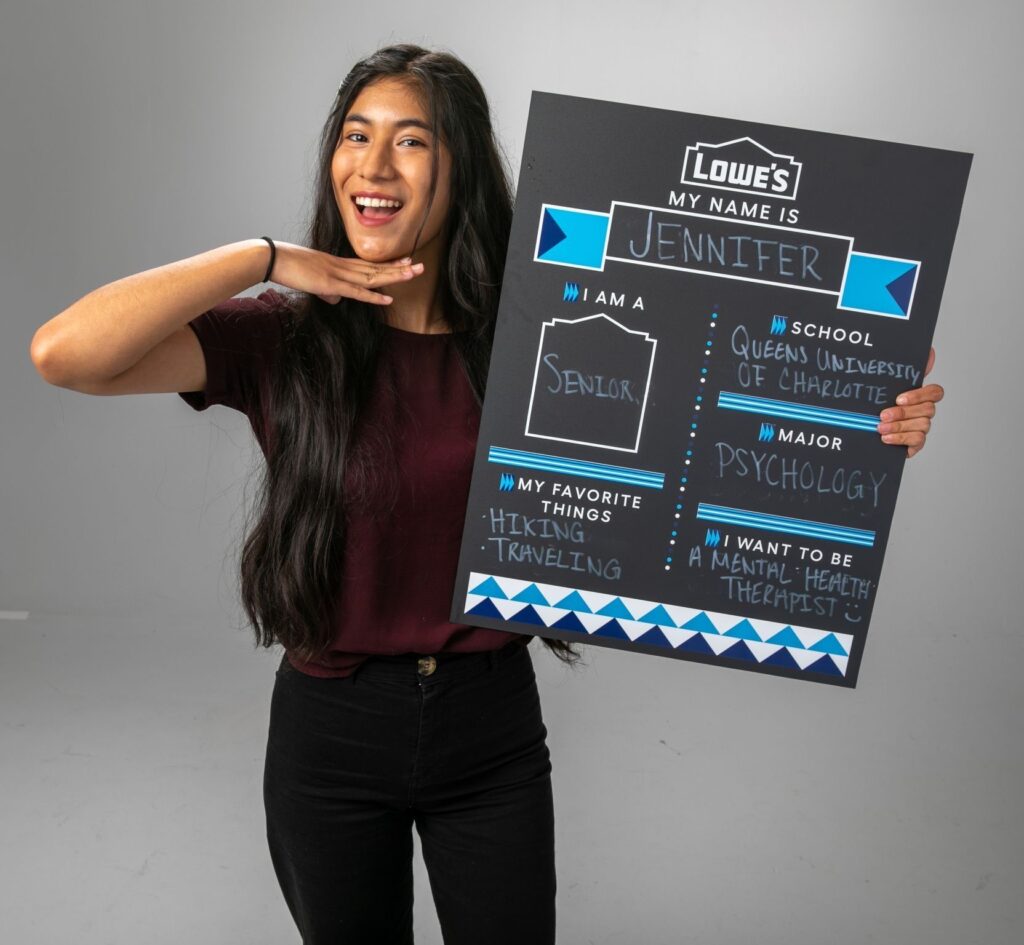 This summer, Colindres Miranda served as the Culture, Diversity and Inclusion intern working in the Human Resources department at Lowe's corporate headquarters.
"The CTI cohort has been a great way to learn about the corporate side of mental health professions," she said. "I've come to understand the importance of communication and networking. CTI has also really helped me feel a sense of community after transferring."
Although transferring schools came with challenges, Colindres Miranda pushed herself to get involved on campus right away. Currently, she is involved in Reformed University Fellowship, Phi Mu, the psychology honors society, works as a peer subject tutor in psychology in the Center for Student Success, and serves as a Transition to University peer leader.