Queens University Mourns the Passing of Business Leader and Philanthropist Wayland H. Cato Jr.
Nov 07, 2023
By Queens University Communications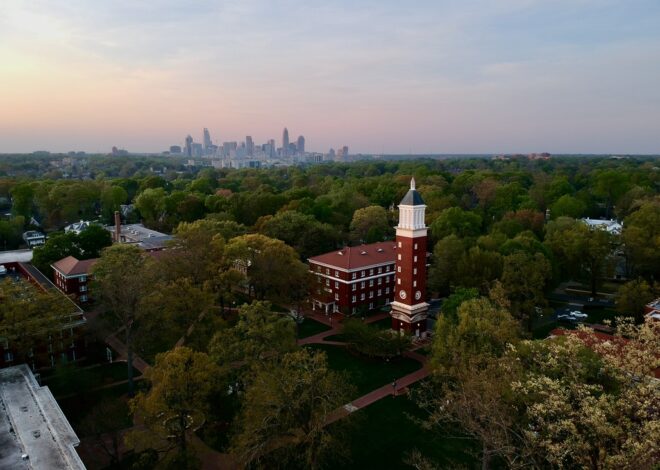 The Queens community is deeply saddened by the passing of Wayland H. Cato Jr., a longtime supporter and generous philanthropist whose contributions were instrumental in the establishment of the Cato School of Education in 2008. Through his generosity, The Wayland H. Cato Jr. School of Education Endowed Scholarship and North Carolina Teaching Fellows Endowment Fund were also established. In addition, he endowed the Wayland H. Cato Jr. Chair of Leadership in Queens' McColl School of Business.
Cato Jr. passed over the weekend, just days after his son, Wayland H. Cato III.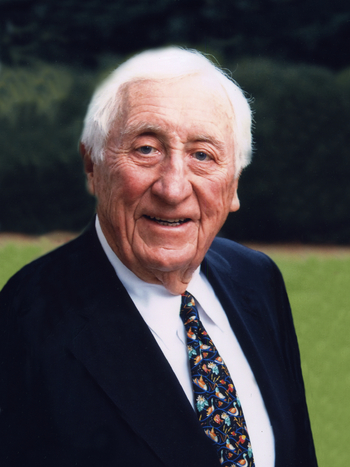 "We extend our deepest sympathies to the Cato family as they grapple with the immense grief of losing both Mr. Cato and his son and namesake, Wayland," said Queens University President Dan Lugo. "The Cato family's contributions to Queens have been profound and far-reaching, and we are grateful for their extraordinary generosity towards our university and the broader educational landscape."
Cato Jr. was a WWII veteran, innovative entrepreneur, and a beloved member of the Charlotte community. Along with his father and brother, he established Cato Corporation, a successful women's apparel retailer with over a thousand stores across the United States.
He was a champion of the arts and a steadfast believer in the transformative power of education. He dedicated himself to enriching educational institutions in the Carolinas through philanthropic endeavors, including the creation of scholarships for deserving students.
In 2000, Cato Jr. received a Doctor of Humane Letters from UNC Charlotte and another from the College of Charleston in 2004. That same year, he was inducted into the North Carolina Business Hall of Fame. He also received the Order of the Longleaf Pine from North Carolina and the Order of the Palmetto from the State of South Carolina, the highest civilian honors given in each state, recognizing extraordinary lifetime achievement.
In 2011, Queens' McColl School of Business inducted him into the Carolinas Entrepreneur Hall of Fame for his contributions to shaping the economic landscape of the Carolinas and beyond.  
Cato Jr. served on the board of directors of the College of Charleston Foundation. He was a past board member of the UNC Charlotte Foundation, Spoleto Festival USA, Carolina Art Association (Gibbes Museum of Art) and was a former advisory board member for the Hollings Cancer Center of the Medical University of South Carolina.
"Mr. Cato was an exceptional individual who profoundly influenced the lives of countless students at Queens," stated Jeremiah Wills, dean of The Cato School of Education. "His enduring legacy will continue to inspire future generations of students pursuing careers in education."