Student Veteran William Haner '23 Finetunes his Future at Queens 
Nov 09, 2023
By Queens University Communications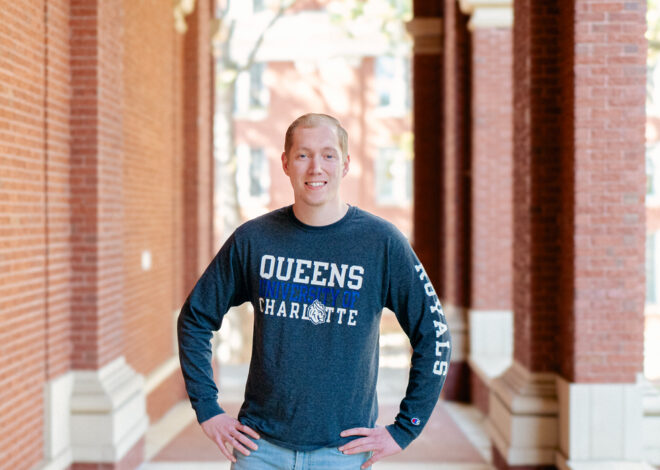 William Haner '23 always knew he wanted to wear a uniform and serve his country. After visiting a military recruiting office during high school, he made the decision to join the United States Marine Corps. Just a few weeks after earning his high school diploma, Haner left home and headed for boot camp. Although he served within multiple units, he spent his final three years in the infantry regiment 1st Battalion 4th Marine Regiment and completed his service as Sergeant (E5). Now, nearly four years later, the student veteran will graduate from Queens University of Charlotte in December before beginning his full-time role as an operations analyst at Wells Fargo.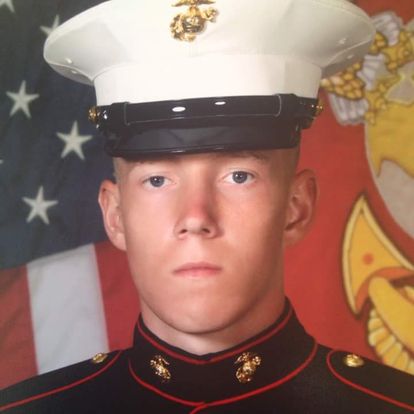 When deciding which university in Charlotte to attend, a few factors influenced Haner's decision.
"I had been away from school for five years, so the small class sizes really appealed to me," he explained. "Learning how to become a student again was difficult, but my advisor and other offices around campus helped make the transition much easier."
Outside of the access to professors and professional resources, Haner was tied to Queens by a familial connection. His mother, a Queens alumna who recently celebrated her 40th class reunion, had fond memories from her time on campus and encouraged her son to follow in her footsteps.
As Haner rounds out his final semester on campus, he acknowledges the ways in which his time in the military uniquely prepared him for his academic pursuits.
"I learned time management in the military which was a skill that carried over into my academic experience as a Queens student," he said. "Because I had moved so much, I felt like I was more adaptable and able to adjust to the varied learning environments caused by the COVID-19 pandemic."
Following Haner's freshman year in 2020, he was able to attend classes on campus for the first time as the pandemic restrictions lightened up. As a marketing major with a minor in internal business, he leaned into relationships with his professors to determine what direction he hoped to take his career.
"My classes in the McColl school of Business helped me understand what the corporate world is like and how to be successful in it," said Haner. "I can now see a lot of similarities between the corporate world and the military in how both environments promote structure and discipline."
As a marketing major, Haner was exposed to a variety of disciplines within the business world and became particularly fond of his coursework regarding data and analytics.
"I took a data and analytics class with Dr. Grannan in the McColl school last semester," said Haner. "The course content and Dr. Grannan specifically helped equip me for my internship at Wells Fargo that ultimately set me up to land my full-time job offer." 
Haner credits Queens' Charlotte location with providing him direct access to the city's top employers. During his studies, he attended the Vandiver Center for Career Development's Schmoozapalooza networking events where he had the opportunity to meet recruiters and industry professionals from the comfort of campus.
In addition to his studies, he has served as both the vice president and president of QU4Troops, Queens' Student Veterans Association, where he takes pride in helping fellow student veterans navigate the complexities of the higher education landscape.