Queens Celebrates International Education Week | Emmanuel Omari '26  
Nov 17, 2023
By Queens University Communications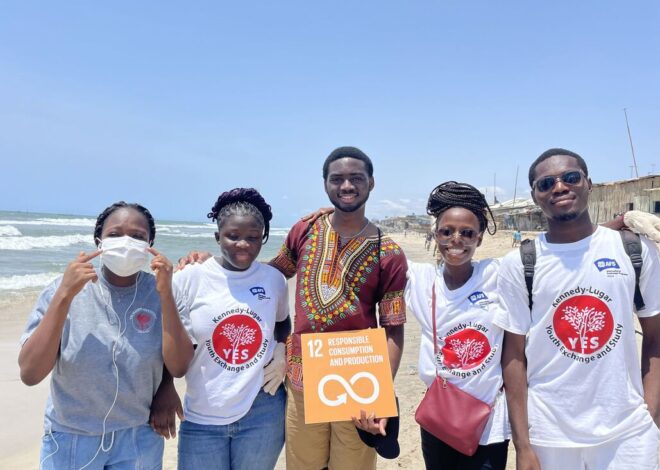 It was not easy for Emmanuel Omari '26 to leave his family in Accra, Ghana in 2021. However, at 17 years old, his curiosity and determination to study in the United States gave him the confidence to complete his senior year of high school more than 5,500 miles away in Charlotte, N.C. As an exchange student at Charlotte Country Day School, Omari thrived personally and academically because of the support of his teachers, friends, and host family. He was able to remain in Charlotte after his high school graduation thanks to a presidential scholarship from Queens University of Charlotte.
"I chose Queens because of its location," Omari explained. "Before choosing Queens, I saw an article that quoted President Lugo from his inauguration as University President. He described how he wanted Queens to grow alongside the rapidly growing city of Charlotte. I knew I wanted to be a part of that bold vision."
While Omari could have chosen any American city to further his education, he turned to YouTube to learn more about the experiences of other international students. The first content creator he stumbled across was a student located in Charlotte, and Omari was instantly intrigued by the city.
"I always dreamed of attending an American high school. From homecoming to prom to Friday night football games, it was everything I had imagined and more," said Omari. "When I got to college, I had to learn a lot about personal responsibility. Thankfully, I had support at Queens."
Early on in his higher education journey, Omari was able to connect with Jan Delkeskamp '23, a student from Germany, who was able to provide insight into the college experience. As a freshman, he participated in LEAD, a first-year mentorship program centered around supporting first-generation students. His mentor, Daebreon Davis '23, helped him acclimate to his academic courses. Alumnus and Admissions Counselor Alvan Makoundi-Tchibinda '18, MBA '23 understood the challenges that Omari faced. A native of XXX, he helped Omari adjust to life on campus by offering occasional rides to the grocery store and regular advice about life as an international student.
Omari has settled into life as a Royal. The sophomore data analytics major works as a Royal Ambassador, is a member of the Student Alumni Council, and serves in the student government association as the international ambassador. He has also found ways to stay connected to his culture while exploring and appreciating the heritage of those around him. Earlier this fall, he attended the Charlotte Jollof festival with friends, where he had the opportunity to enjoy a taste of home through Ghanaian cuisine. Although he has enjoyed studying in the United States, his international education journey has only just begun.
"Here at Queens, you can study abroad at no additional costs as it is already included in tuition," said Omari. "Traveling abroad is essential and allows you to get out of your comfort zone. I am very excited to determine where I will study next year with the support of the Pulliam Center for International Education."
Recently, Omari was accepted into HackHarvard, a 36-hour undergraduate hackathon hosted by Harvard University. While there, he had the opportunity to meet and collaborate with a team of international students in order to solve a pressing issue facing our modern world. His team developed "Misfit Munch," a project that sought to address the pressing issue of food waste by better serving low-income families who face nutritional challenges.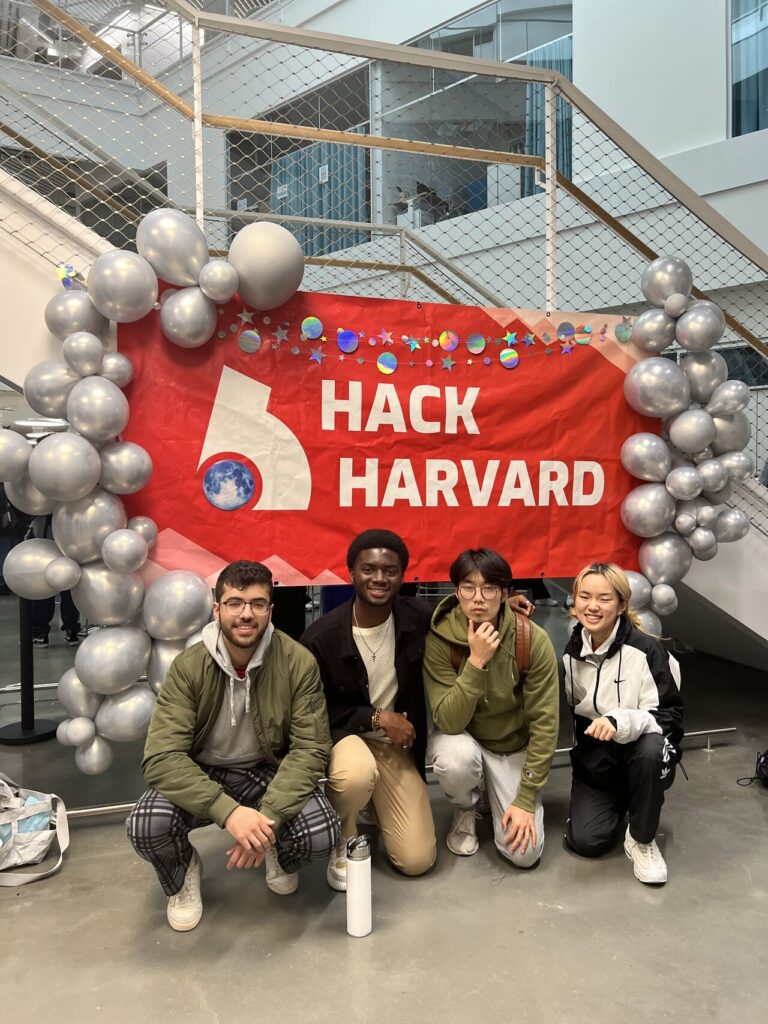 "Through this experience, I was filled with immense excitement and passion to learn," he said. "I tackled challenging projects and grew professionally while connecting with incredibly like-minded and passionate individuals from around the world."
Omari looks ahead to his remaining years at Queens with excitement and a continued interest in growing as a thinker through diverse and global perspectives. When asked about the value of international education, Emmanuel shared about the impact it has had on him.
"International education allows you to leave your family of origin, your continent, and your previous mind," he said. "As you expose yourself to new cultures, the process of accepting and assimilating builds you into someone who your old self will cherish so much."
From Nov. 13 – Nov. 17, Queens University of Charlotte's Pulliam Center for International Education has partnered with campus organizations and the Charlotte community to join the global celebration of International Education Week.
"This week, and all year round, our hope is to broaden the horizon of our students' entire beings," said Kristin Tokić, assistant director for international student services. "We seek to bring as many insightful and explorative events to campus as possible. From political science events to international speakers from the Charlotte community, we seek to show them that the world is so much bigger than Queens and there is so much to explore right here in our own community."