DICE Student Resources
Multicultural Suite & DICE Lounge
The suite is located in the lower level of Dana / Sykes Hall. It includes offices for Diversity, Inclusion & Community Engagement (DICE) staff, the DICE Lounge, Stan Greenspon Holocaust and Social Justice Education Center, multicultural club rooms, and more.
The DICE Lounge is located in the Multicultural Suite and is a comfortable place for faculty, staff, and students to lounge, enjoy snacks, study, or host meetings. This multipurpose lounge is very flexible and offers a safe space for everyone.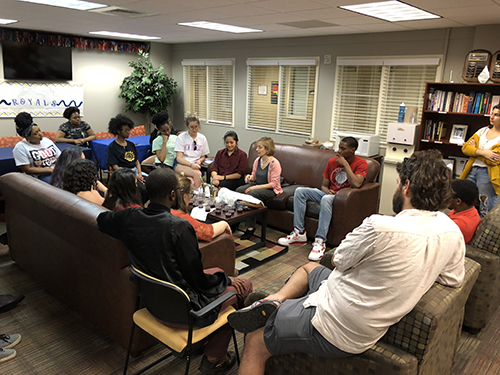 Clubs & Organizations
DICE provides guidance and support to our multicultural student clubs on campus. Those clubs include Asian Student Association (ASA), Black Student Union (BSU), Indigenous Peoples of America (IPOA), Latina American Student Organization (LASO), Queens University Queer Union (QUQU).
We also offer additional support to our religious/spiritual student organizations Hillel Jewish Student Group and Muslim Student Association (MSA).
Cultural Observances
We really enjoy interacting and learning from our diverse campus. We create opportunities for our campus to celebrate cultures throughout the year with intentional focus and celebration during official observance days or months. We observe cultural months with a major kickoff event, a service event, workshops, and more.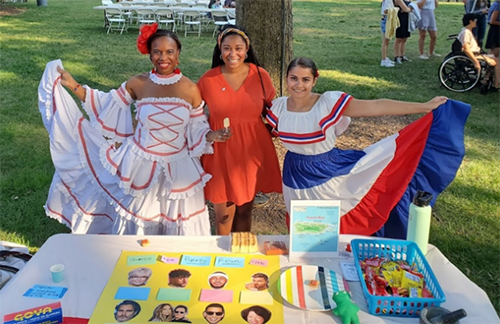 Trainings & Workshops
DEI Leadership Program
The Royal Diversity, Equity, & Inclusion (DE&I) Leadership Program is a semester-long program which will assist participants in expanding and deepening their cultural competence to build awareness/attitudes, knowledge, and skills to effectively interact with other cultures. The program also increases participants' cultural humility which challenges individuals to interrogate their own biases and is a humble acknowledgement that one cannot know everything about other cultures and recognizes that learning about other cultures is a lifelong goal and process.  The 15-hour program combines in-person workshops with asynchronous assignments, and off-campus experiences.  The focus areas for the program include identity, communication, ally ship, and interfaith cooperation. 
Safe Zone Training
This training is designed to provide training and awareness to those who identify as a part of the LGBTQ+ community as well as those who are allies.  Those who complete the two-hour training will become visible allies on campus.  The training includes information about sexual orientation, gender identity, gender expression, and ally ship.  
Green Zone Training
This training is designed to provide training and awareness to those who identify as allies to student veteran community. Those who complete the one-hour training will become visible allies on campus by displaying a green zone sticker on their door, laptop, or other item. The training includes information about the cycle of deployments and other important information regarding the experiences of student veterans