What You'll Study
Now, more than ever, the world needs nurses. Embark on a transformational learning experience studying nursing at Queens. Engage in classroom discussions, simulations, and clinical settings. By combining incredible access to leading healthcare providers just steps from our campus and an education that will hone your critical thinking skills and enhance your cultural competency, you will become a healthcare professional with deep compassion.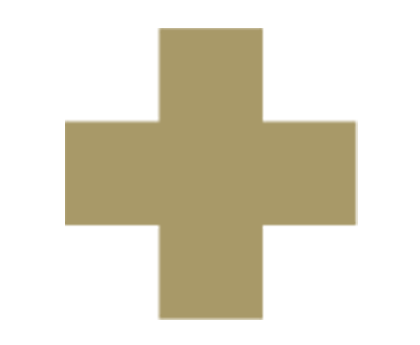 There are multiple paths to and through the nursing program at Queens:
Direct Admit – Are you in high-school and confident that nursing is for you? Do you have a 3.5 grade point average? Then our direct admit program is a great option for you to consider. You can apply for direct entry into our nursing program when you apply for admission to Queens.
Traditional – You will spend a few semesters guided through pre-nursing and general education courses to prepare you to apply to the nursing program at the end of your sophomore year.
Transfer – Have you completed two years at another university? You can apply directly to the Queens nursing program at the same time as you apply for admission to the university.
Accelerated (ABSN) – Already have a bachelor's degree but feel the tug of wanting to serve your community differently? You can join the Queens community for our one-year Accelerated Bachelors of Science in Nursing (ABSN) program.
How Can You Use This Degree?
Most Queens' nursing graduates have jobs before graduation day. When you come to Queens, you are all but guaranteed a nursing job. Queens nurses work in a variety of settings such as:
Hospitals
Community-based Clinics
Home Health Care
Occupational Health
Case Management
Highlighted Courses
Fundamentals of Nursing (NUR 302)
Nursing Externship (NUR 360)
Applied Informatics and Evidence-Based Practice (NUR 404)
Community Health Nursing (NUR 411)
Student Highlights
"Queens served as a place for me to grow as an individual. The faculty always supported me and encouraged me to work harder. I participated in Queens University of Charlotte Association of Nursing Students (QUCANS), and this club further developed my communication, leadership skills, and confidence. Participating in an optional summer externship on my desired unit, Women's Health, allowed me to grow in patient care experience. Queens also allowed me to travel internationally to Ireland and Scotland through the John Belk International Program. I was able to learn about a different culture and their healthcare system." – Anthony Ort '23
"I moved to Charlotte at 19 to attend another university for a BS in Business. I would drive by Queens and admire its classic beauty. I always wanted to attend but never thought it would happen. Being a mom of 3-year-old twins, I worried that I would not be able to manage such an intense program, but once I was there, I felt supported by my professors and clinical instructors, whom I trusted and respected. I feel so lucky to have met people during this time that I hope will always be a part of my life. I have a real sense of pride when I tell people that I graduated from Queens University's nursing program." – Brittany East '23
Program Contact
Sheryl Cornelius, Ed.D., M.S.N., R.N., C.N.E.
Director of The Presbyterian School of Nursing
Associate Professor, Blair College of Health
corneliuss@queens.edu
704-337-2229
Meet Your Professors
Student Resources