Admitted Students
Congratulations on your acceptance to Queens University of Charlotte! We're excited that you're ready to become a Royal. There is much to look forward to!
Now it's time to commit to Queens!
Make your deposit today to secure your spot! The 2024 deposit deadline is June 1 for undergraduate students.
Part-time or Per Credit Hour admitted students – All you need to do is reply to your offer of admission.
Have you visited us?
We invite all accepted undergraduate students and their parents/guests to join us for an in-person visit. If you haven't visited campus or would like to see it again, come say hi!
Visit Today!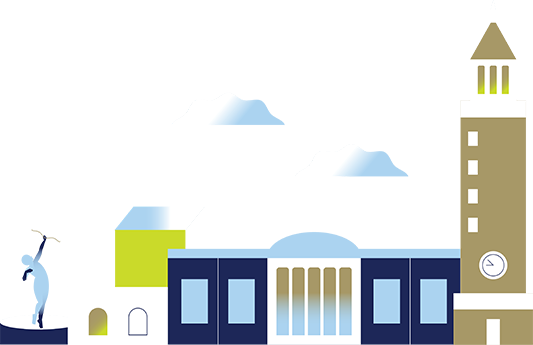 Accepted Student Days
Calling all rising Royals! This event is perfect for finding out how to get involved at Queens. Spend time with current staff and students to get the scoop on what it's really like to live and learn on campus. To top it all off, you'll learn about the various academic paths Queens has to offer, as well as enrollment and next steps. Space is limited, so we recommend reserving your spot as soon as you can.
Complete your Enrollment Checklist
Once you've committed to Queens, you'll be able to access your student account information and enrollment checklist.
Everything you need to get started at Queens is housed on your enrollment checklist, located on the status page of your application portal. Your checklist will show you what you need to do next and provide links to things like your housing contract, meal plans, orientation, health forms, and more.
In case you need reminders…
Financial Aid
If you have not done so already, make sure you fill out the Free Application for Federal Student Aid (FAFSA) to apply for need-based grants and loans.
After you receive a financial aid award, please connect with your Student Financial Services counselor (finaid@queens.edu, 704-337-2225) to discuss your financial aid package and next steps for accepting your aid.
Parking
Parking is not available for first-year residential students. However, any first-year students who plan to commute will need to register for parking.