Spiritual Life at Queens
What is Spiritual Life at Queens?
"Nourishing spiritual life, building bridges of understanding, and collaborative service, is the heartbeat of Belk Chapel, assisting all within our community to find a healthy and enriching balance between mind, body and spirit." – Dr. Adrian Bird, University Chaplain
"Queens Spiritual Life meets students where they are. The bridges we build between the faiths are what makes Queens Spiritual Life so strong and beautiful." – Rabbi Judy Schindler
"Queens Spiritual Life has offered a synergy of spiritual and intellectual reflection, the true hallmark of a liberal arts education, which invites students to bring their entire selves to the process of learning. Queens Spiritual Life has been an oasis of spiritual nourishment for students from all walks of life. It is one of the few places on campus where we can have difficult interfaith conversations and come to agree that we will love and respect one another, irrespective of our theological and ideological differences." – Dr. Hadia Mubarak
"Spiritual Life at Belk Chapel for me means a time to slow down and spend time with God. I get to slow down and check in with myself for my physical and mental wellbeing. I also get to have intentional time to meditate and have prayer." – Joshua Voelkel, GA, Spiritual Life
Donations
We value all donations which help support the life of Belk Chapel and its wide range of program and experiences. Find out ways to give!
Worship Opportunities
Looking for a place to worship within 5 miles of Queens University? There are a wide range of diverse options, or check in with a member of the Spiritual Life Team.
Follow Us
Meet the Spiritual Life Team
Adrian Bird
Adrian comes to Queens after years of cross-cultural, international experience within the interfaith movement, working collaboratively to build strong and harmonious community life. Adrian spent ten years at Union Presbyterian Seminary, teaching courses in History and Interreligious encounters, and served for several years as Chair of Interfaith Partners of South Carolina. This is an exciting time, as Adrian works with the incredible chapel team in continuing to create an environment in which students, faculty and staff may thrive in drawing sustenance from their spiritual traditions and wells. Drop by Belk Chapel to say hello, find a listening ear, or meditate in a safe and brave space.
birda@queens.edu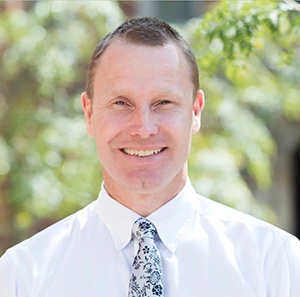 Joshua Voelkel
Joshua graduated from Queens in 2023 and is now the GA of Spiritual Life. Joshua studied Exercise & Sports Sciences in his undergraduate studies and is now pursuing his MBA. He is currently a student athlete on the wrestling team and is also the SAAC President. As the new GA of Spiritual Life, Joshua is very excited to connect with students and build a bridge between students and the Belk Chapel. Joshua is excited to be a part of the Belk Chapel team and his door is always open, so feel free to drop in.
voelkelj@queens.edu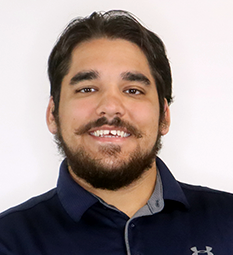 Shira Snyder
Shira Snyder is a recent graduate from UNC Greensboro. She studied Biology at UNCG in her undergraduate and Nanoscience for her masters. She grew up not too far away in Chapel Hill and has now lived in the area for six years. She is very connected to her Jewish identity and is very involved in the Jewish community in Greensboro. In addition to working at Queens University as the Coordinator of Jewish Life, she works as the Program Coordinator of Temple Emanuel in Greensboro. She's excited to be a part of the Queens family and to help grow Queens Hillel.
snyders@queens.edu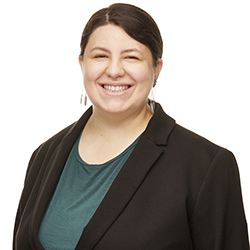 Aisha Obeid
Aisha graduated from UNC Charlotte with a major in biology and minor in psychology. She came to Queens in February of 2022. She hopes to be able to help create a bridge between our students and the interfaith community while bringing together individuals of diverse cultures and backgrounds under one unified community. Aisha is so excited to be a part of the chapel team. Her door is always open, so feel free to drop in.
obeida@queens.edu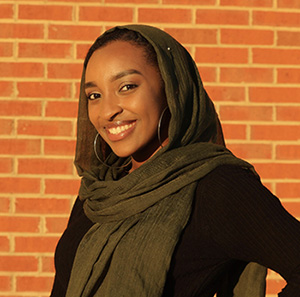 Judy Schindler
Rabbi Judy is an activist, author, professor, rabbi, mother, wife, and interfaith bridge-builder. Rabbi means "teacher" and Rabbi Judy seeks to teach the community how to create social change in order to actualize the prophetic values of equality, justice, human dignity, and human rights of the Hebrew Bible. Rabbi Judy also serves as the Sklut Professor of Jewish Studies and Director of the Stan Greenspon Holocaust and Social Justice Education Center at Queens University of Charlotte. She was named Rabbi Emerita of Temple Beth El in Charlotte, North Carolina, after serving as Senior Rabbi from 2003-2016 and as Associate Rabbi from 1998-2003. Rabbi Judy's Chapel Hours are on Wednesdays, 2:30 to 4:00 p.m.
schindlerj@queens.edu