Center for Digital Equity
Center for Digital Equity
Promoting Access to Digital Resources in Mecklenburg County
The Center for Digital Equity (CDE) is dedicated to making Mecklenburg County the most digitally equitable community in America. Digital equity means that every community has the necessary technology skills and tools to take part fully in our society, democracy, and economy. Lack of internet access and adoption, a working device, and basic computer literacy skills place Mecklenburg County residents at a disadvantage and prevent them from fully participating in an increasingly digitalized world.
To achieve their ambitious mission, the CDE uses a collective impact strategy that brings together residents and public and private sector partners to co-create solutions to allow every resident the opportunity to thrive in our modern culture. The CDE believes addressing digital equity is not just a matter of fairness and justice; it is essential for building a robust democracy and creating a society that benefits from the diverse perspectives and collective talents of all its members.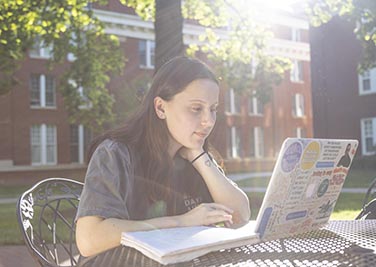 Read more about the CDE's work in the community by browsing the FY23 Collective Impact Report.
The Digital Navigator Service
The CDE's collective impact strategy is anchored by the Digital Navigator Service, which aims to bring critically-needed technology, computers and digital literacy to residents in Mecklenburg County, N.C. at no cost. Residents can contact a Digital Navigator by submitting a ticket on the CDE website, or by calling 311 to request support with digital tools and resources.
The Digital Navigators Service is a pioneering public-private partnership with the City of Charlotte designed to ensure that every resident can find and connect with available digital inclusion resources. Digital Navigators provide one-on-one guidance to access low and no-cost internet, technological devices, digital literacy training, and device troubleshooting at no cost to them. Support is provided over the phone, email, and in-person.
There are four no-cost services provided by Digital Navigators:
Signing up for affordable home broadband internet service
Purchasing affordable technology
Learning new digital skills
Basic device and connectivity issues
The Community Council & Workstreams
The CDE brings together residents and public and private sector partners to co-create solutions aimed at their mission to make Mecklenburg County the most digitally equitable community in America. The CDE is guided by a community council of residents and partners who are organized across 5 workstreams:
Policy, Advocacy, and Ecosystem Development
Data, Program Measurement, and Research
Device and Connectivity
Digital Navigation and Technical Support
Digital Literacy and Skilling
The CDE is also comprised of full-time staff who operate from Queens University of Charlotte. An advisory board of public and private-sector leaders helps ensure alignment across our community's anchor institutions. Any resident in Mecklenburg County, or public and private sector partners who operate within the county, are welcome to join the council, whether you'd like to become a partner or simply keep up with local digital equity efforts. All public community council and workstream meetings can be found on our event calendar.
History
Supported by an endowment from the Knight Foundation, the CDE has been actively working to advance digital equity in our community for over six years. The current iteration of the CDE is the result of merging existing digital equity work at Queens University of Charlotte, known as Digital Charlotte, with a broader community effort known as the Charlotte Digital Inclusion Alliance.
In FY2023, the CDE was named the lead partner for the Mayor's Racial Equity Initiative (MREI). Established to advance Charlotte to the forefront of American cities working to achieve racial equity, the MREI seeks to produce equitable access, opportunities and outcomes for Charlotte's communities of color. Digital equity is a cornerstone of this work. The MREI has connected $20 million in private sector funding to develop the CDE's delivery of digital inclusion resources to the community.
With historic federal investments in digital equity taking shape, there is no better time to recognize, galvanize and engage our community of partners. With this collective impact approach, the end goal is as important as how we get to it. The growing CDE team and Community Council are committed to engaging every facet of this work with an eye toward diversity, equity and inclusion.
Getting Involved
Becoming the most digital equitably community in America is within reach, especially with support from our community!
There are three primary ways to get involved:
Volunteer at Events
Join the Community Council
Support Project-Based Initiatives
Keep up with our events through our event calendar and stay connected to digital equity work by signing up for our newsletter on the homepage of our website.